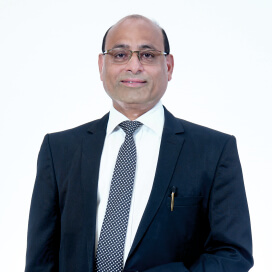 Learning in Practice
Uttaranchal Institute of Management is a flagship institution of Uttaranchal University, carefully crafted to help you expand your leadership skills and professional competencies. Our approach to teaching and learning allows you to customize your learning experience in the domain of leadership, innovation, negotiation and strategy. By becoming a part of us, you'll gain vast exposure to the rare insight, knowledge, and expertise needed to meet your personal and professional goals.
We invite students to join our programmes of leadership practice wrapped up in real-world challenges under the guidance of a diverse community of faculties and colleagues talented in academia, with high moral beliefs, and strong industrial backgrounds. In UIM, you will experience an intense period of personal and professional transformation that prepares you to face challenges in any functional sphere and any part of the world. Here, each day we try to answer one question: "What will you do?" because that's the truest way to train our students for the larger question of their life that matters most, even beyond the campus: "What difference will you make in the world?"
Students come and join us for a grand rendezvous to take you places in your life.
Prof (Dr) Pradeep Suri