About School of Liberal Arts
School of Liberal Arts was established in 2019 with an aim to provide students with comprehensive education and 21st-century skills to enable them to excel in several careers in business, social sector and research. Liberal Arts education gives purpose, direction, and value to education and life with 3600 personality. 
The students will find themselves exposed to ideas and topics that range from social history to human behaviour, from ancient English Literature to contemporary literature with various genres, from psychology to economics and history. The uniquely tailored programmes will carve out the students with a new approach towards multifarious horizons, methods of enquiry, experiences and abilities that will help them to build a new world with more empathetic systems around them. SLA believes in sculpting the character of students as such to make them responsible and the best global citizens.
Why School of Liberal Arts?
SLA aims to re-imagine education and align it with technological transformation. Smart Classes, well-equipped labs, state-of-the-art infrastructure, and renowned members of faculty help in enabling the environment where we are not just knowledge and Job providers but also knowledge and Job creators. We conduct regular workshops, seminars, symposiums, conferences, research paper presentations, scaffolded internships, trainings with global exposure for the inculcation of a research-oriented approach among the students. 
The USPs of the Institute:
ELTAI Reading Club to inculcate reading habits with the help of resource persons of international repute

Psychological Counselling Cell

Dynamic classroom approach with the hands-on learning experience

Making the students' placement ready by various Pre-Interview Sessions and interaction with industry professionals

Mentoring system for handholding of students for their Physical, Mental, Emotional, Social, and Spiritual problems
Vision & Mission
Vision
To be globally acclaimed for creating trendsetters and establishing the standards for liberal arts education through excellence in teaching and research resulting in a transformative impact on society through teaching and learning of literature, Psychology, Economics, and other allied social science subjects.
Mission
To develop the institution as an innovative and learning centric research centre by creating a critical mind-set among the students.
To disseminate knowledge and understanding among students through holistic approach and cross curriculum.
To evolve lifelong learning and application skills through deeper understanding of different programmes viz Psychology, English literature, Economics.
To complement the global acceptability and employability of the students through communication and soft skills along with professional expertise.
Dean's Welcome Note
The School of Liberal Arts is deeply committed to build not just India's but the world's best intellectual capital by nurturing and shaping young minds into tomorrow's world leaders in all fields of human endeavour. The SLA provides exhilarating and creative learning experiences for students, who are interested in scouting new ways to learn, grow and achieve their potential on the ethos of excellence in research and innovation to create positive social impact. We offer a flexible and collaborative learning environment to learn in a non-traditional academic setting through global exposure.
In the current era, the growth in the autonomous decision-making process is encouraging the researchers and industry to provide suitable solutions and interfaces for genuine state-of-the-art applications. This leads to tremendous opportunities for all the stakeholders to come together, collaborate, compliment, and supplement the efforts of each other.  On behalf of the SLA, I invite you to embark on a lifetime's conglomeration with us.
Prof.(Dr.) Shravan Kumar
Distinguished Faculty Members
Prof. (Dr.) Shravan Kumar
Dean
Dr. Reeta Rautela
Associate Professor
Dr. Pinki Chugh
Associate Professor
Dr. Kartikey
Associate Professor
Dr. Anubhuti Dhyani
Assistant Professor
Dr. Shreya Chaudhary
Assistant Professor
MoUs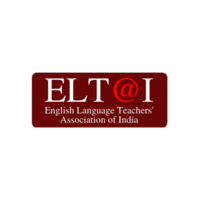 English Language Teachers' Association of India
Masterstroke Media Private Limited
Infrastructure
The school has access to the state-of-the-art Language Laboratory.
Language Laboratory
Language Laboratory is a networked application developed for students. The University has built up a state-of-the-art Language Laboratory with over 72 desktops and gadgetry, aimed at honing the communication proficiency in English Language. Here learning language becomes more tasks based and contextual individually. It provides an easy way to master the language through the method of listening and speaking.
Our Language Laboratory has the following Hardware & Softwares:
Orell Software, Screen broad cast, voice broad cast, Voice Chat System, Monitor and Control Screen recording and play back, group chat, remote command, file distributing , remote setting, net movie, rush to answer, web control, program control.
Communication Enhancing Program Softwares:
Orell Software, Tense Booster, Study Skill Success.
Eminent speakers in the School of Liberal Arts

Dr Tarsame Singh Masa Singh English Studies Department, Institute of Teacher Education, Tuanku Bainun Campus, Penang, Malaysia

Ikhsanudin Professor Universitas Tanjungpura, Pontianak, Indonesia

Mr. Scott Granville Managing Director, Chasing Time English, New Zealand

Maria Valesia Silva da Silva, Professor, Caxias do Sul, Rio Grande do Sul, Brazil

Mr Ruskin Bond, Writer, Padma Shri (1999) & Padma Bhushan (2014) Awardee

Jayanta Mahapatra, Indian Poet

Prof Dat Bao, Monash University, Australia

Prof Willy Renandya, Principal Lecturer, ELL Department, National Institute of Education, Nanyang Technological University, Singapore

Dr Helaine W Marshall, Professor of Education, Director of Language Education Programs Long Island University, Hudson Graduate Centers, Westchester, Rockland

Dr Ruth Goode, Regional English Language Officer (RELO), US Embassy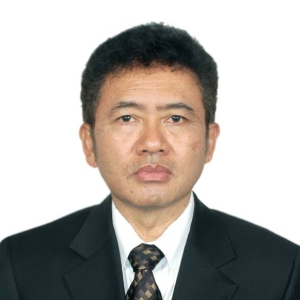 Fuad Abdul Hamied, Professor of English Education at Indonesia University of Education, Indonesia

Dr Warid Mihat, Director MELTA SIG Workshops, Malaysia

Dr Anna Faktorovich, Director, Anaphora Literary Press, Texas, USA

Prof Jonathon Ryan
Principal Academic Staff Member,
Research Office,Waikato Institute of Technology, (Wintech), New Zealand.

Emeritus Professor William Dutton, University of Southern California, UK